Meet Our Team in Sacramento, California
Our dentist, Dr. Andrew Owyoung, and our team work together to help patients enjoy their appointment at Soft Touch Dentistry. We provide a comfortable, relaxed atmosphere. If you would like to learn more about our practice, call 916-424-1703 or read through the pages below. Find out what sets our dental practice in Sacramento, California, apart!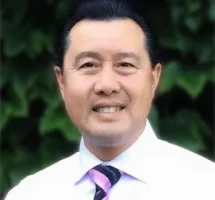 Andrew Owyoung, DDS
Hello! My name is Dr. Owyoung. At our practice, I strive to take care of others by providing excellent and exceptional dentistry. As a dentist, I have worked to provide our community with high-quality dental care since 1988. That same year, I graduated from the University of California, San Francisco, with a DDS and a Bachelor of Science in dental materials. Before that, I attended the University of California, Davis and received a Bachelor of Science in biochemistry. I am a member of the ADA, CDA and SDDS. I am also an avid outdoorsman. When not in the office, I enjoy going out and fishing.
Sheryl, Dentist
Hello I am Sheryl Fong, DDS , I have been working with Andrew Owyoung for over 25 years. I have my degree from the University of California in Dental Surgery, Bachelor of Science, & Bachelor of Dental Sciences. In my spare time I enjoy being with my family.
Keri, Hygienist
Hi! I am Keri, your hygienist. I have been working with Dr. Owyoung for over 4 years. I love to guide our patients into the best dental care that they can have by making sure they maintain a healthy environment in their mouth. During my free time I love to travel and spend time with my family.
Gina, Hygienist
Gina is one of our newest members of the team. She is here on Thursdays and Fridays providing re-care treatment for our patients. Gina is married with one wonderful son, and it is a pleasure to have her on our team.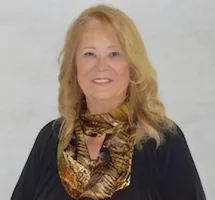 Thelma, Office Manager
I am Thelma, Dr. Owyoung's office manager, and I have been with the Doctor for 25 years. I have had the pleasure to enjoy the patients and family members that come to our office. I have seen many families grow from childhood to adulthood and return with children of their own. We really are a family dental office. When I am not at work, I spend time with my children and grandchildren, and now I have a great grandson.
Loida, RDA
Loida has just recently joined our team. She will be working directly with Dr. Owyoung as a registered dental assistant. She is a recently new mom, with a 1-year-old daughter. She and her husband feel so blessed! We look forward to her growing with our family here at Soft Touch.
Vicki
Hi! I have been working in the dental field for over 35 years and began working with Dr. Owyoung in 2007. My role in the practice has varied, but I most enjoy the relationships I build with our patients and the education I can bring to them about their insurance. When I am not at work, I enjoy spending quality time with my husband of 38 years, our two grown children, their families and especially our two precious grandchildren. I also love traveling, genealogy research, collecting anything and everything about tropical birds (parrots, toucans and cockatoos) and have a passion about sharing my love on the use of essential oils.